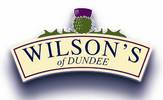 Thank you for visiting Oatmeal of Alford.
We are no longer using this site for online orders. We have launched a new brand where our porridge oats can be purchased at www.honest-oats.co.uk . For oatmeal please continue to use the Hunters of Dundee website.
https://huntersofdundee.godaddysites.com/shop?olsPage=t%2Foatmeal-of-alford
As of March 2015 Oatmeal of Alford is now completely Gluten Free and Organic, the only oats farmed in the UK to claim this.
We had a devasating fire at the mill in April 2020 which raise the mill to the ground except for the kiln. However we still farm these oats in our Aberdeenshire fields and kiln them at the Montgarrie Mill so they still have the great nutty flavour, unique to Oatmeal of Alford.
If you would like any more information on any of our products please email us at: info@oatmealofalford.com