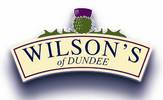 Thank you for visiting our Online store; where you can buy all of the Oatmeal of Alford and Wilsons Pet Foods range products direct. Click below or on the Products tab above to begin shopping. Please note, Shipping Rates apply to Mainland UK postodes with some exlcusions
As of March 2017 Oatmeal of Alford is now completely Gluten Free and Organic, the only oats farmed in the UK to claim this. We still farm these oats in our Aberdeenshire fields and mill them in the water-driven Montgarrie Mill. And they still have the great nutty flavour, unique to Oatmeal of Alford.
We are no longer taking orders in our online store, but you can order online at
https://huntersofdundee.godaddysites.com/shop?olsPage=t%2Foatmeal-of-alford
If you would like any more information on any of our products please email Leon at: info@oatmealofalford.com
We accept Credit and Debit cards from the following providers:
For your security, your transaction is processed through SagePay, so you can be assured your personal information is handled safely. For our Terms and Conditions and Shipping Rates, please see the links below.